Opening thoughts: My intentions for this year is centered on inviting more love, success, and clarity into my life. These days I find myself feeling very uncomfortable with complacency and every day routine. I want to be heavy on my empty mind and 'law of attraction' shit while putting in the work for the life I truly want and deserve..
Besides catching up on 'The Walking Dead'- Season 10, 'Black Lightning'- Season 4, the 3rd season of 'Good Girls', and watching old episodes of 'My 600lb Life', here are the new shows that have caught my attention.
New T.V. Shows
Behind Her Eyes. A psychological thriller. "A single mother enters a world of twisted mind games when she begins an affair with her psychiatrist boss while secretly befriending his mysterious wife."- Netflix.
Crime Scene: The Vanishing at the Cecil Hotel. "The notorious Cecil Hotel grows in infamy when guest Elisa Lam vanishes. From the creator of "The Ted Bundy Tapes," a dive into crime's darkest places."- Netflix. I'm still trying to make sense of this one.
New Movies // Film
Podcast Episodes
'There's Always a Ladder' podcast, Episode 3: We Need Better Sex Education. Absolutely loved this episode! These are the type of conversations I needed to have years ago.
Today AB and I get high and have a much needed conversation about the idolization of influencers and the way it has the immense power to make or break our society. What We Discuss (Timestamps): Introduction 00::00 Brittany Griner 01:13 don't worship false idols 14:50 men are not meant to lead 32:54 women = the answer 55:01 I miss life before "influencers"01:02:03 money ain't the answer 01:17:00 If you liked this episode of the podcast, take a screenshot, head on over to my Instagram and share it on your IG stories, and tag me, @etherealtrinity ! If you love what you learned, be sure to hit that follow button so you never miss a future episode, and make sure to leave a review to help me reach more listeners💛 CONNECT WITH ME: Website:
https://www.alchemyofcreation.org 
Instagram:
http://www.instagram.com/etherealtrinty
Twitter:
https://twitter.com/etherealtrinty
YouTube:
https://www.youtube.com/trinityfaith611
FOR ADDITIONAL RESOURCES:
https://linktr.ee/etherealtrinity
2. 'The Self Love Fix' podcast, Episode 89: Why you need a morning routine. Includes great productive ideas to incorporate into your morning routine like: guided meditation, journaling, matcha green tea, making time to sit down and eat, + more.
An Update + Fears of Being Seen + How to Work with Me
–
The Self Love Fix
Hey hey!  It has been a MINUTE since I have been on the podcast. Tune in to hear: -Where I've been -A convo on the New Moon in Leo tonight 7/28/2022 + Fears of Being Seen – How to work with me (join the waitlist for high level coaching on how to go from single + frustrated—> Attracting the relationship of your desire) Beatricekamau.com/Womanofdesire -DM to inquire about 1:1 coaching Please block and report the IG account @thesSelflovefix with TWO S's My ONLY instagram account is @theselflovefix I would not DM you to solicit readings or sessions, those are scam accounts. Please block and report anyone who DMs you impersonating me and soliciting readings.
3. Brown Girl Self-Care, Episode: Boundaries on the job and making career changes with lawyer Toya Gavin. If you often feel depleted by the end of the work day, every day, you may need to consider listening to this episode. It really got me together chile.
Shift Away From Legalism And Fill Your Life With The Grace Black Women Are Worthy Of
–
Brown Girl Self-Care
Hello Beautiful Black Woman, Let's talk a smidge about legalism and how the pressure or influence to do everything by the book is what prevents you from allowing yourself grace. Write this quote down in your journal or stick it on your wall with a post-it:  "Allow grace – not legalism – to be the foundation for your practice (Peter Scazzero). If you are curious about the book I mentioned, view it here* -> Emotionally Healthy Spirituality . **************************** This episode has graciously been sponsored by Fitbeads a company that offers self-care waistbeads handmade by Black artisans in Ghana.  Treat yo'self and get 20% off when you visit
http://www.fitbeads.co
and enter code BGSC20 at checkout. *BGSC is an Amazon affiliate and as such, I may be paid a small fee if you purchase from the booklink above.
4. 'The Introverts Guide to' podcast, Episode 56- Introvert Super Powers. I am already aware of most of these super powers but one of the biggest take aways I got from this episode is not letting people write your narrative and never allow people to tell you who YOU are as a person.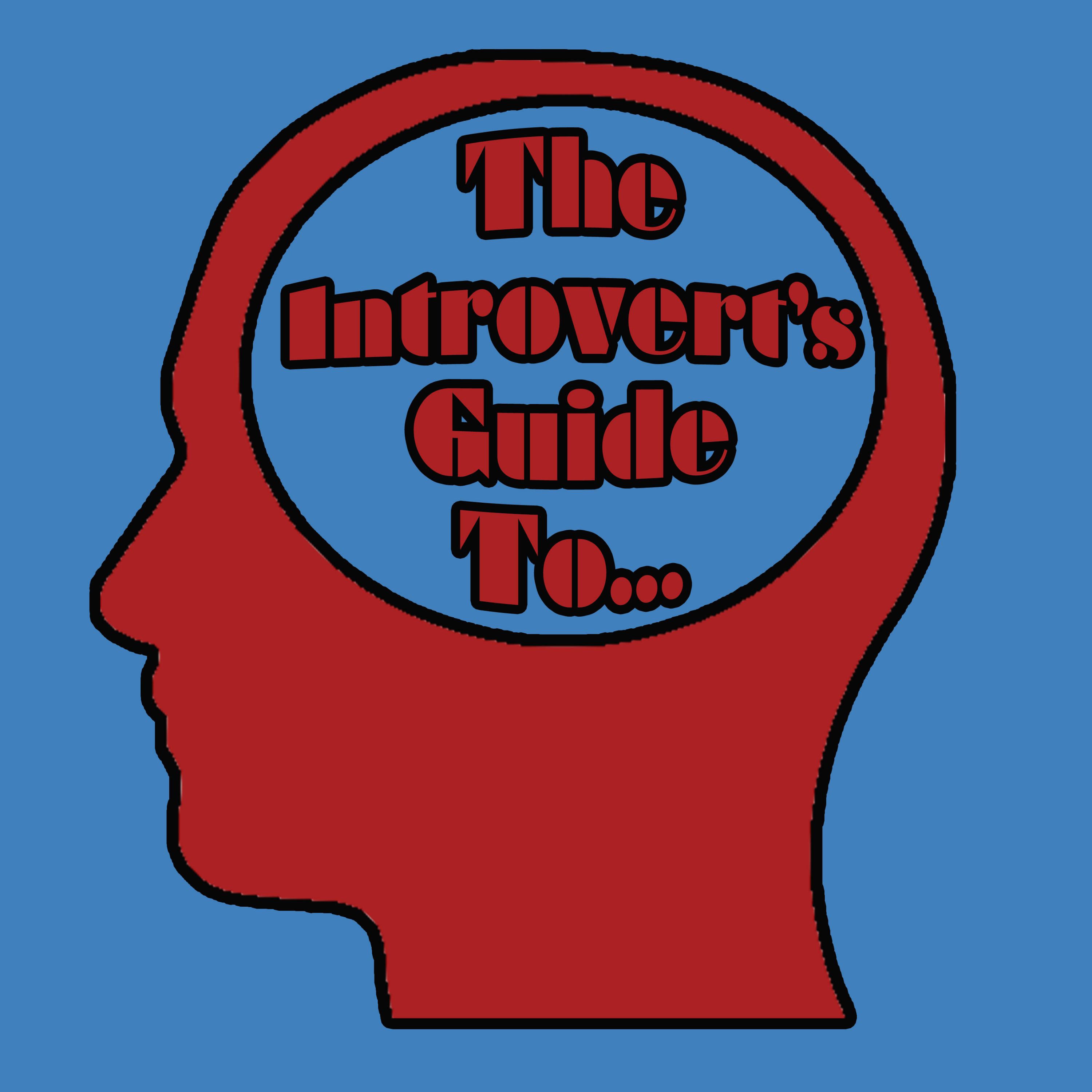 #80 – The Introvert's Guide to…Introverted Actors (with Stageworthy Podcast)
–
The Introvert's Guide to…
Co-host Jess is still on maternity leave, but this week, Phil gives you a special episode from his theatre podcast, Stageworthy: a roundtable discussion with introverted actors. A lot of people think that actors are all extraverts, but as Jess and Phil have mentioned before, this just isn't true. On this episode actor and playwright, Stephen Near; actor & Singer-Songwriter Carolyn Fe; writer, composer & and performer, Kristen Zaza; playwright & performer, Genevieve Adam; writer & actor Michael Ripley, and your usual co-hosts, Jess McAuley and Phil Rickaby talk about being introverted in a profession that seems to expect extraversion. Support The Introvert's Guide To… Tip Jar: tips.pinecast.com/jar/the-introverts-guide-to
5. 'Supernatural with Ashley Flowers. My newest podcast subscription. I'm a sucker for the true crime stories. Episodes I've listened to so far are: 'HAUNTED: The Loudun Possessions' and the most current, 'MYSTICAL: The Bosco Murders'.
New Music Favorites
Top Albums:
Top Singles:
Can we also talk about Chloe & Halle's sexy futuristic 'Ungodly Hour' music video?! wow. Give them their flowers and awards already!
Random // Other Favorites.
Black surgical face masks. // I'm tired of the boring basic blue masks that I wear at work every single day so I picked up some sleek black ones that will match with every outfit (from Amazon) to wear on the weekend's.
Enjoying the perks of an Amazon prime membership. // Super fast same day or overnight delivery, discounts, and access to Prime Video.
Dunkin Donuts iced coffee is literally CRACK but please don't drink it after 4pm. I was awake and wide eyed at 3am for no reason. Thank God it was a Saturday night.
I am a Papyrophilic. // I always get this very weird over joyous super inspired feeling when I get new office supplies/stationery. I recently found out that my obsession is called: Papyrophilia. Last weekend, I went to Walmart and picked up some gel pens, and several new journals. One journal for weekly journaling, one for manifesting/spiritual notes, one for writing creative ideas, and one for jotting down business + career goals/planning.
I'm restocked on all my essential vitamins.
Short acrylic nail sets are cute too. // I treated myself to a mani for Valentines Day.
That's all for now. I'll report back next month- March 31st with new favorites!
Check out my recent monthly favorites posts below:
love always,